Fuente del Gallo Beach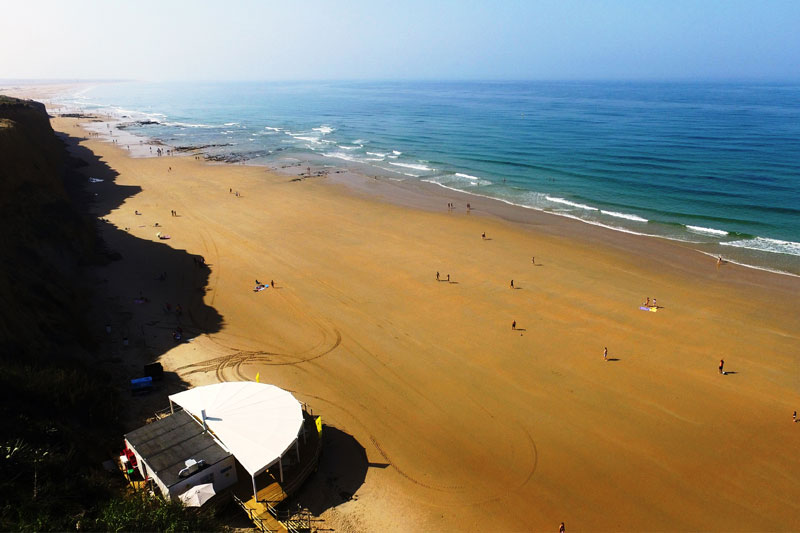 The Fuente del Gallo beach is the last of the long beaches in Conil. It is located opposite the "Fuente de Gallo" residential complex, nestled at the foot of the Conil cliffs. It is ideal beach for taking a stroll at sunset while gazing at the warm glow of the cliffs during the final minutes of sunlight. We recommend experiencing it the last 30 minutes before the sunset.
The mornings bustle with people walking along the shoreline and anglers out fishing. It is in the early morning hours that you can see the turquoise blue of the sea contrast with the orange glow of the Roche cliffs. Another very lovely color contrast worth seeing is cliffs against the blue sky at dusk, especially when you can also see the moon rising on the horizon.
Like all the beaches in Conil, the Fuente del Gallo beach has fine, golden sand, cool, clean, crystal-clear water, especially at low tide. The best time for swimming at this beach is in the evening during low tide. It is popular on windy days because the cliffs provide some shelter.